Construction Laboratory (Pty) Ltd
Introduction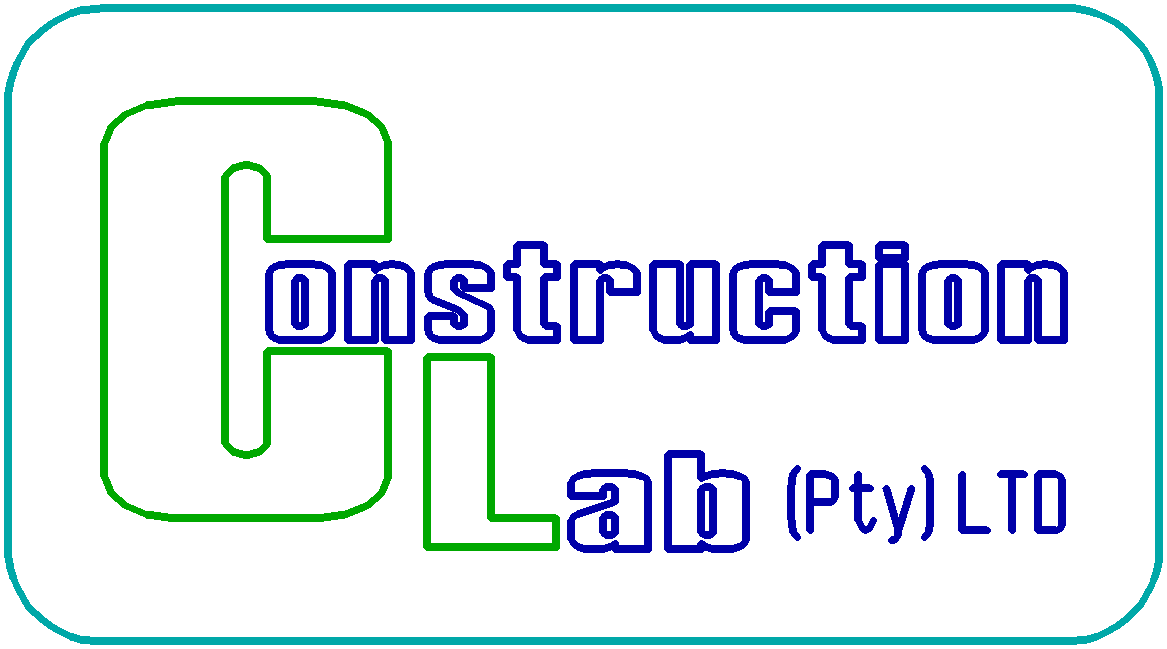 Construction Lab (Pty) Ltd is a Swazi company that was established in 1994. It was formed under ZMCK Consulting Engineers (Pty) Ltd. Construction Lab was established to meet the real need for testing facilities for the construction industry. The laboratory is fully equipped to carry out the routine testing associated with civil and structural engineering works.
Services Provided
Being independent, the laboratory offers services to all parties, developers, consultants and contractors. Since its inception Construction Lab has built up a considerable client base, including many of the major local contractors.
The laboratory facilities and its professional staff make the following services available:
Soils and gravels
Soil analysis through grading and Atterberg limits;
Compaction characteristics of soils and gravels;
California Bearing Ratio (CBR) of soils, gravels ;
Modification of soils, gravel (cement, lime, etc.);
Determination of unconfined compressive strength (UCS);
Checking of field densities of soils and gravels.
Aggregate (Surfacing)
Sieve analysis of aggregate;
Bulk density;
ACV (dry or wet);
ALD;
10% fines aggregate.
Concrete
Concrete mix design;
Testing of constituent materials for concrete;
Preparation and testing of concrete cubes;
Testing of hardened concrete by coring or non-destructive testing;
Compressive strength on building blocks according to SABS 1215.
Asphalt
Binder content of bituminous mixture;
Stability and flow of a cylindrical briquette of a bituminous mixture;
Marshall control test;
Bulk relative density on briquette or core;
Making of briquette with asphalt supplied;
Immersion index on briquettes supplied.
Materials Investigations
Planning and carrying out of major materials investigations for roads location and testing of borrow pits for construction purposes.
In additional to the above facilities, Construction Lab can provide expert assistance in the fields of engineering geology, geotechnical engineering, as well as materials and pavement design.