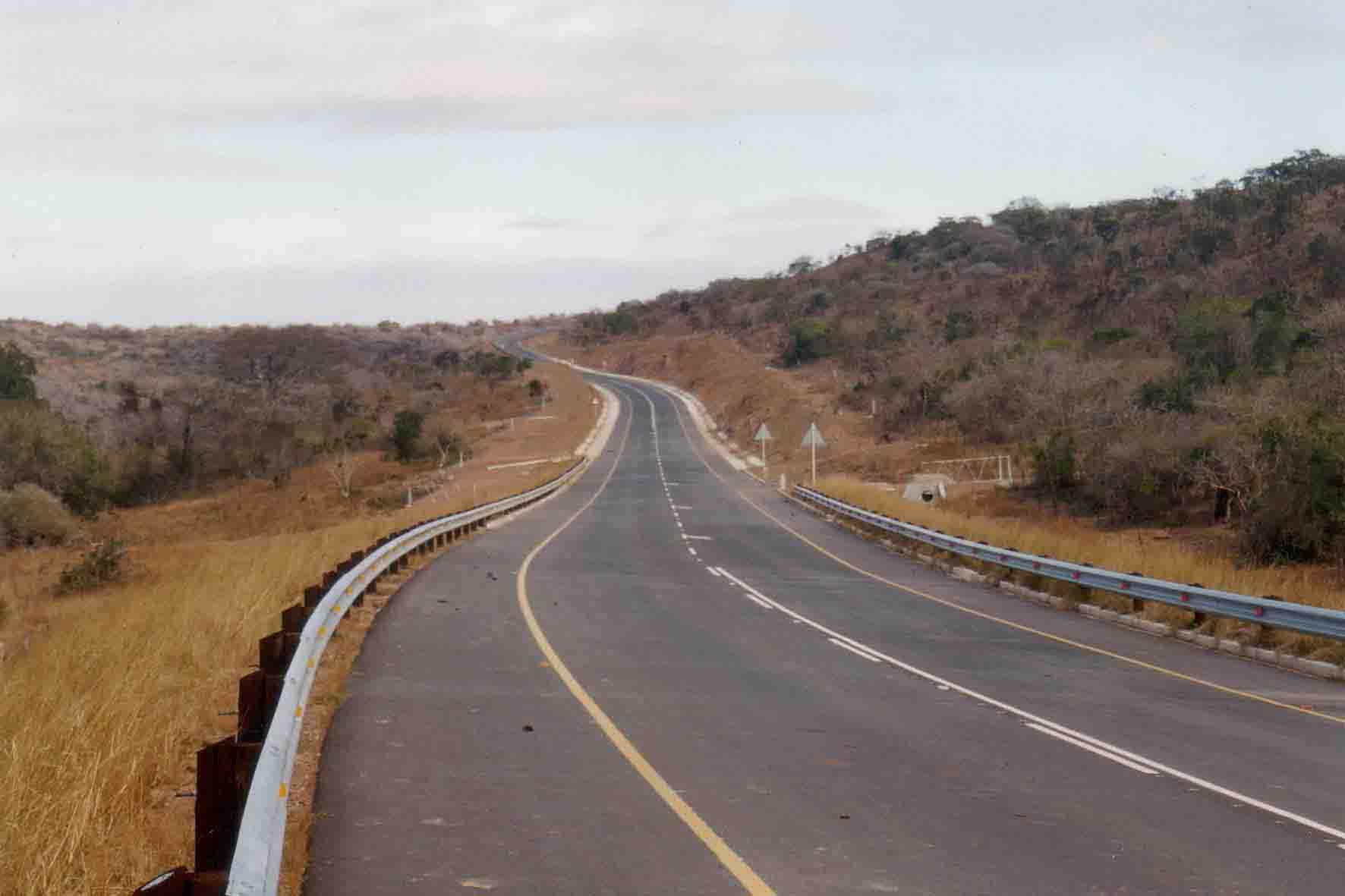 | | |
| --- | --- |
| Project name: | Upgrading of Road MR7 - Siteki to Mhlumeni |
| Client name: | Ministry of Public Works and Transport Roads Department |
| Location: | Siteki – Mhlumeni (Mozambique border) in Lubombo Region |
Project description

Upgrading of 28km of existing gravel main road to surfaced standard. The route transverses mildly undulating terrain over much of its length. Much of the route is aligned on the watershed, thereby minimizing the need for significant cross-drainage structures.
The roadway is made up of a 11, 3 wide carriageway including 2m wide surfaced shoulders. The pavement consists of two selected subgrade layers on top of which is a 150mm stabilized natural gravel subbase, a 150mm thick crushed stone basecourse and a 40mm thick asphalt surfacing. Ancillary works include guard railing, fencing (including 11km of high standard game fencing), road markings and signs and the relocation of services within Siteki.
ZMCK responsibilities

The services provided include a full review of the existing design and documentation taking full responsibility for these deliverables, environmental impact assessment report, redoing borrow pit investigation and contract documentation, cut slope stability analysis, tender adjudication, contract administration and contract supervision, and client and community liaison.